Aranya Thai massage
Las Americas
Thai massage at Aranya Thai massage Tenerife is an experience  by letting yourself go completely and letting your thoughts go during the massage it is art and technique in a soft massage, strong massage, deep tissue massage, foot massage, back massage, full massage and all with the Nuad Thai Boran technique it is just like yoga but on the massage table and without oil but if you like it with oil then we use that the client is king and paid and determined what the wishes are, we work with specialized and highly educated people who are qualified and certified in this work. Thai massage and yoga has been shown to have similar benefits, reinforcing the "mind-body connection," improving how people (especially women) feel about their bodies, helping with sleep and controlling anxiety. A review of over 35 clinical trials that tested the effects of regular yoga on stress levels and health found that, overall, yoga offers significant improvements in various physical and psychological health markers for the majority of people. Come over or phone, mail or whatss app to us to undurgo a traditionel strong Thai massage, Deep tissue, leg, back, feet, hot oil, soft Thai massage, sport massage, neck and face or total body massage.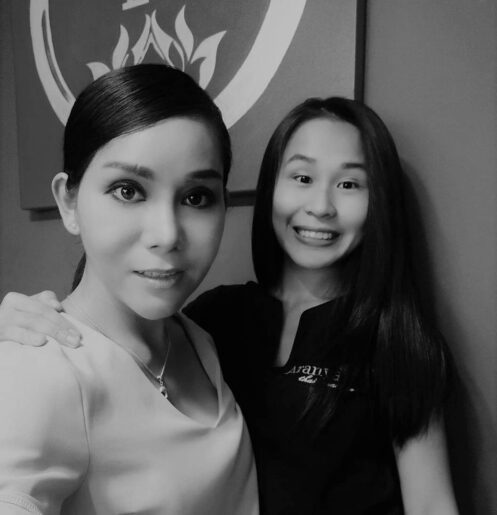 Benefits of Thai massage
1. Lowers stress
2. Boosts energy
3. Relieves headaches
4. Stimulates circulation
5. Improves emotion
Aranya Thai massage says this about Thai massage, the Thai know the art of massage like no other people in the world. The Thai massage is much more than just a massage and is therefore exceptional and unique. It is a very effective massage for body and mind on a high level. Compared to other massages, the Traditional Thai massage is a fairly hard and firm massage, in which the masseur massages on the energy lanes and stretches and stretches. Of course, the Thai massage also has various milder massage forms. These are all in terms of technique, effect and purpose, derived from the Traditional Thai massage, namely to bring people in balance both physically and mentally, it contributes to your health.
Las Americas , Costa Adeje
What so see is what you get